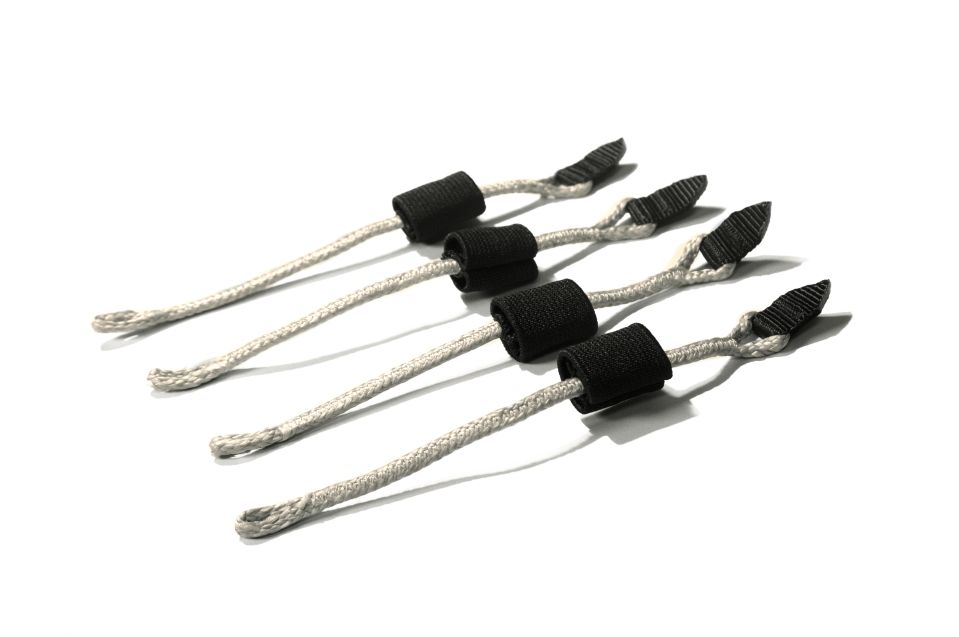 https://niviuk.com/
https://niviuk.com//legal/3
https://niviuk.com/
https://niviuk.com//legal/3
IKS System
The IKS is a connection system that allows the risers to be connected to different parts of the wing, such as the lines or the harness.  The IKS technology is a step towards greater lightness in wings and equipment, without sacrificing effectiveness and providing the same degree of safety and strength.

Niviuk has developed two types, the IKS1000 and the IKS3000, each one designed as a connection system for different parts of the wing.
Riser/Line connector
| | | |
| --- | --- | --- |
|   | Weight | Breaking load |
| IKS1000 | 1,9 g | 1055 kg |
| Maillón 3 mm | 6 g | 550 kg |
Riser/harness or parachute connector
| | | |
| --- | --- | --- |
|   | Weight | Breaking load |
| IKS3000 | 9 g | 2960 kg |
| 7 mm maillon | 64 g | 3125 kg |
| Aluminium carabiner | 62 g | 2000 kg |
✓ The IKS1000 is designed and dimensioned as a connection system between the risers and the lines.  It has a breaking load of 1055 kg, which greatly exceeds that of the classic 3 mm (550 kg) maillon, but with a much less weight.  This feature makes it a key element in the entire range of lightweight P-Series wings, which are delivered with this technology as standard. 

✓ The IKS3000 is designed to connect the risers and/or the parachute with the harness. Its breaking load of 2960 kg makes it an ultralight alternative to the 7 mm (3125 kg) maillon or an aluminium carabiner (2000 kg).  The IKS3000 design and concept make it ideal for mountaineering, hike & fly and ultralight equipment.
Delivery
Through our e-commerce, we only accept orders with delivery addresses within the European Union (EU).
If we have the product in stock, it will be shipped as soon as possible. If we are out of stock, your order may take 4 to 6 weeks, depending on the product. We will keep you informed at all times.
You can check delivery times when placing your order and also at MyNiviuk.
Payment
We accept all cards except American Express.
Product with official Niviuk warranty.
By placing an order through our official website, you are ordering directly with Niviuk, so we guarantee that you will always get a 100% official product with all the guarantees.
If you prefer, you can also order this product from your nearest distributor, anywhere in the world, with exactly the same guarantees.